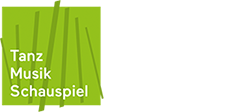 The Anton Bruckner Private University offers artistic and artistic-pedagogical courses of study in the fields of music, acting and dance. In 2004 it was institutionally accredited as a private university. It is a public corporation and is financially supported by the Province of Upper Austria.
University Professor of Piano
Employment level: 22 hours of teaching per week (100% of full employment)
Duration of employment: initially limited to three years; in case of positive evaluation permanent employment
Classification: LD 8 of the Upper Austrian Salary Act 2001
Remuneration: gross monthly salary from EUR 4,512.30 (depending on previous service)
Planned start of employment: October 1st, 2022
Selection procedure: Preselection by appointment committee / Hearing incl. teaching sample
Organizational unit: Institute for Keyboard Instruments (TAS)
Requirements
Outstanding artistic and artistic-pedagogical qualification on the piano
A completed domestic or equivalent foreign university education appropriate to the position or an equivalent artistic or artistic-scientific aptitude
Broad artistic spectrum, especially in the areas of chamber music, ensemble
Extensive repertoire of all stylistic epochs, including contemporary music
International concert activity
Extensive teaching experience
Willingness to cooperate and ability to work in a team
Regular attendance at the Anton Bruckner Private University
Prerequisite for employment is complete immunization against COVID-19 with a vaccine approved in Austria.
Role & Responsibilities
Leading a piano class within the framework of artistic and artistic-pedagogical education in the bachelor and master studies; this includes the central artistic subject as well as chamber music and ensemble work
Documents to be submitted by applicant:
CV
Certificates, diplomas and documents on a qualification corresponding to the application
Documentation of previous artistic and pedagogical activities or any achievements in the field of artistic, artistic-scientific or pedagogical research
Name and address of five references for peer review


(These references should be commissioned by the Appointment Committee and are intended to offer an expert opinion on the suitability and competence of the candidate for the respective university professorship)
Contact & general information
For specific questions, please contact the Director of the Institute of Keyboard Instruments, ao. Univ. Prof. Sven Birch (E:
sven.birch@bruckneruni.at
). For organizational or general questions please contact the Head of the Human Resources and Legal Department, Mag. Markus Grimberger (T: +43 732 701000 291, E:
personal@bruckneruni.at
).
Costs incurred in connection with an application to the Anton Bruckner Private University can unfortunately not be reimbursed. Your application documents will be destroyed at the end of the appointment procedure.
Diversity and equality are important to the Anton Bruckner Private University in accordance with its
mission statement
. In the sense of the Upper Austrian government's equality intentions, we welcome applications from people of all gender identities equally.
This job advertisement is not intended to exclude any group of people from applying and is directed at people in all their diversity, in particular at disabled persons whose impairment is compatible with the job advertised. The decisive factor for a successful application is solely the personal and professional suitability for the advertised position.
Please send your application documents by
February 26th, 2022
at the latest exclusively by electronic means to our applicant portal
https://jobs.bruckneruni.at
.
Information about your rights as a data subject according to Article 13 of the General Data Protection Regulation as well as the privacy policy of Anton Bruckner Private University can be found at https://www.bruckneruni.at/datenschutz/.

Internationality

Training measures

Workplace Health Promotion